Orbiz - A Top-Down Shooter Game About Killing Zombie In a Spherical World
11-23-2016, 10:43 AM
Orbiz - A Top-Down Shooter Game About Killing Zombie In a Spherical World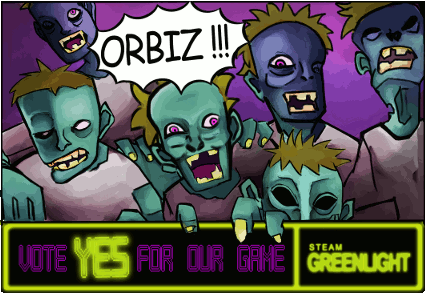 Hi guys, we're from Anoman Studio and now we're working on Orbiz. Orbiz is a top-down shooter game with rogue-like elements, designed for both singleplayer and local multiplayer. The primary objective of the game is to engage in three levels of combat with various zombies on each spherical world before locating the portal to travel to the next one.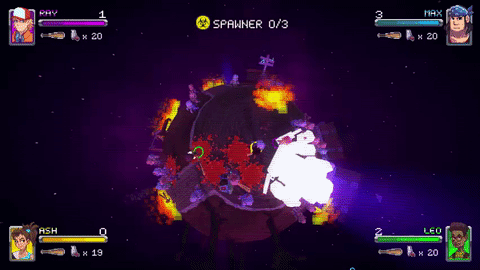 There are four different character that player can play as, from four different members of the UFO Hunters team: Ash, Ray, Leo, or Max. Orbiz is available in both singleplayer or local co-op, using the keyboard or a gamepad. You can either run from or kill the zombies, but you must destroy them at the source, spawners dotted throughout the landscape, to open the portal to the next world.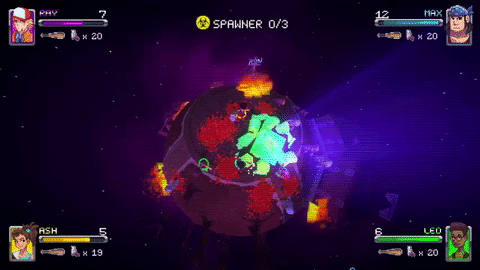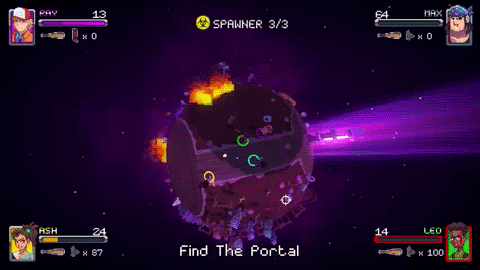 You guys can try the alpha demo version contains about five minutes of gameplay. A gamepad (XBOX) or keyboard and mouse can be used to play the game according to your preference. The demo is available for Windows and Mac OSX on Gamejolt, itch.io and IndieDB. Be on the lookout for a Linux version.


We will keep updating our alpha demo, and we thinking about :
Character ability
Get Items Narator Feedback like Metal Slug (like when our character grab a weapon and sound "HEAVY MACHINEGUN !")
Some power Ups like Nuclear Throne (but we'll show the items after beating a boss)

Support us on Steam Greenlight by give a vote, you can visit here :
http://steamcommunity.com/sharedfiles/fi...=796400113
User(s) browsing this thread: 1 Guest(s)