04-24-2009, 09:21 AM
(This post was last modified: 04-24-2009 09:23 AM by zombie67.)
RE: XBL News
Fallout 3: Broken Steel, to be released on May 5th.
This next DLC sees the level cap of 20 being raised and is set after the end of the last chapter of the main story.
If you haven't finished the main story yet, don't read this article:
SPOILER ALERT

Full Story

SPOILER ALERT
Don't say I didn't warn you!!!!
04-24-2009, 02:10 PM
RE: XBL News
Damn! So many games....so little time.
---
Zalgo....he comes.
04-24-2009, 04:51 PM
RE: XBL News
IGN has a Hands-on Preview of Blood Bowl.
Its due to be released in June on PC and on 360 in September.
Fingers crossed this looks like it could be really good....especially for us board gamers!
Hands-On Preview
04-24-2009, 10:42 PM
(This post was last modified: 04-24-2009 10:43 PM by zombie67.)
RE: XBL News
Jane's Addcition's debut studio album "Nothing's Shocking" to be released in full for Rock Band on Tuesday 28th April.
Nothing's Shocking
Hope those of you that want this will pay for it and I wont hear that you have "Been Caught Stealing" it.....see what I did there.....alright, so I know that song isn't on the album......WELL EXCUSE ME!!
("Steve Martin on four...send him $10,000!" )
Much talked about game Huxley (I first saw a pre-order listing for this in about 2007) looks like it is finally going to happen.
HUXLEY: The Dystopia (the name should give you a clue to the setting) is supposed to be a massively multi-player online first-person shooter (MMOFPS) based on the Unreal 3 Engine.
An official website has been set-up:
HUXLEY: The Dystopia
At the moment the sites is basically a trailer, some blurb at the bottom of the screen finishing with the words:
Quote:"on May 6th, all your questions will be answered"
..oh and there is a countdown clock. Not sure what till, but at the moment it is showing: 22 hrs, 50 mins, 44 secs...I assume this is the countdown until the website is fully up and running,...but who knows...maybe I'll have to wait until May 6th for my answer to that.
IGN Story
04-28-2009, 12:14 AM
RE: XBL News
I PITY THE FOOL WHO ISN'T LOOKING FORWARD TO THE MR.T GAME!!!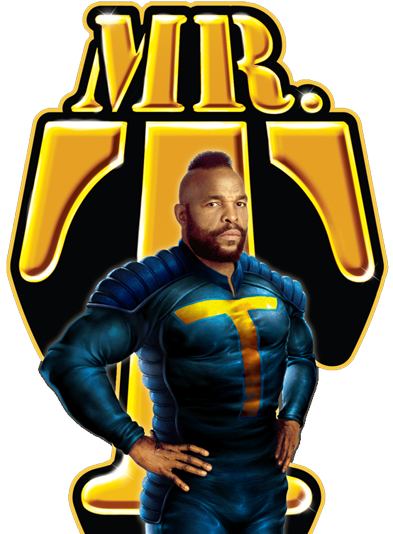 Yes, a Mr.T Game is in development.
Check out the site here:
MR.T GAME
In other news the Batman:Arkham Asylum website is up and running.
Check it out here
04-29-2009, 05:00 AM
RE: XBL News
Hopefully the Mr. T game will support multi-player...

Sorry I haven't been available to game much. Been trying to keep ends met. I wanted to play yesterday but I was indisposed... for WAY too long.

In other news:

I renewed my hosting and domain ownership for 2 years. So hopefully you all will remain here for a while.

Also, I'm stealing someone's wireless writing this. My internet service and cable went kablooey and I don't have either. So I can't be on XBL until they fix it. Hopefully, that'll be tomorrow.

See you guys soon!!!
---
Sarku Kolumel Mitlan
Sarku Mizhandalisa
hitlokiriqaluya
Tika dalisa hiqurutuplanwisu
Kolumel hibarsrimyal
Mringudhalisa hifatlandalid hadisayal Nga
05-02-2009, 03:10 AM
RE: XBL News
Batman: Arkham Asylum delayed until the end of summer...probably around September time.
Batman Delay
Still, will give me more time to bust some ghosts!!
05-07-2009, 02:08 AM
RE: XBL News
I am now officially pissed off!!!!
After my above story of Batman being delayed, Sony have only gone and got a limited exclusive on Ghostbusters for Europe (though the US may be unaffected)!!
The 360 version will now not be out until later in the year!!
FULL STORY
05-15-2009, 09:44 AM
RE: XBL News
Some details have been released for MODERN WARFARE 2:
FULL STORY
05-15-2009, 01:42 PM
RE: XBL News
Erg! I can't read any of them, as they 'smart block' most gaming sites from my work network!
---
Zalgo....he comes.
User(s) browsing this thread: 1 Guest(s)