I finally got around to starting to paint the minis for Shadows of Brimstone Trederra expansion. I got it in August, but with the baby just being born a few weeks prior, I didn't get around to starting them until last week.
Here are the first 2 groups I finished.
Trederran Lieutenants: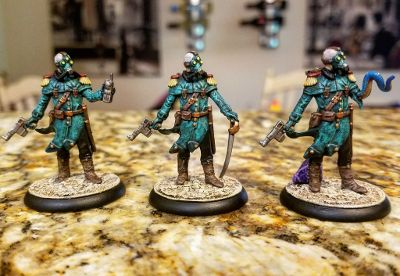 Z-4 Grenadiers: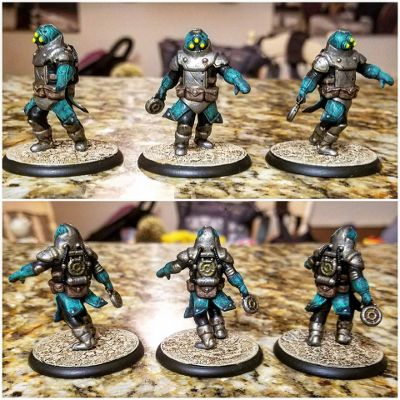 Finished the last 2 groups.
Trederran Mutants: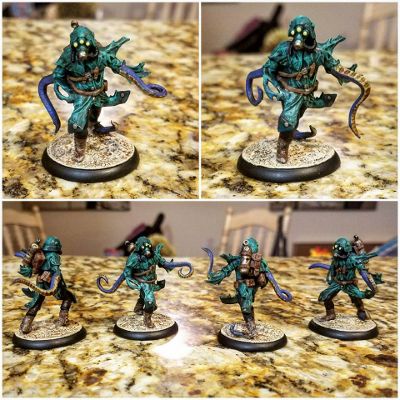 Trederran Legionnaires: