Today I flocked the bases of the zombies with two different materials to differentiate the green and brown "teams", and I also finished three of the Timber Peak Heroes in my set (basically duplicating the style of the ones I previously painted for my friend's set.) I like the idea of flocked zombie bases to make the miniatures easier to distinguish while playing. I still prefer my hero bases to be bright white, which I realize might make me a little bit odd... I like the contrast it provides to help see the details of the hero, since most heroes are wearing dark pants and shoes. I think of them like spotlights on a stage.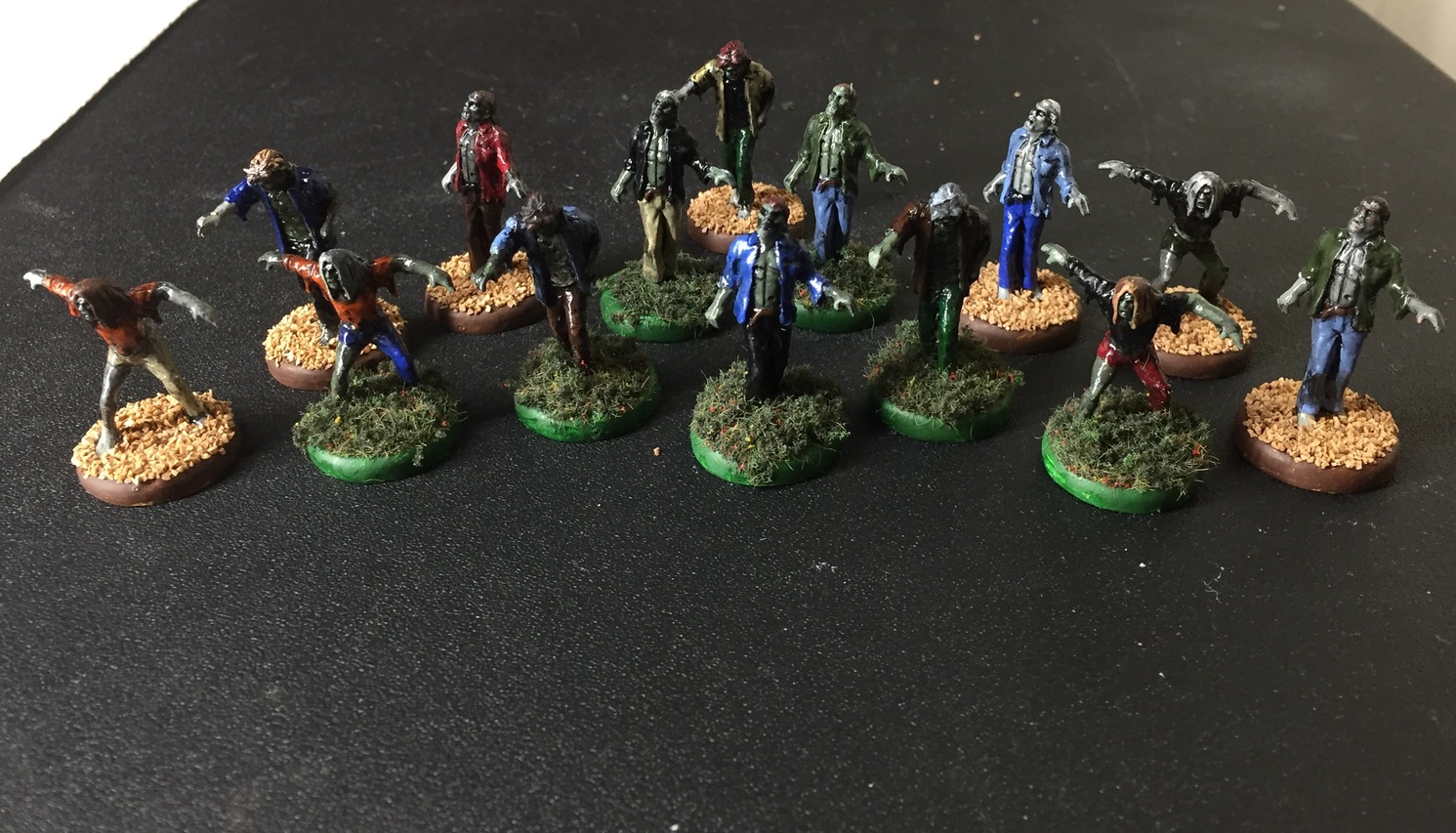 I haven't flocked my Grave Weapons or Grave Dead yet. They're still identified with a color ring around the outside edge of their white bases, which was how my regular zombies were previously dressed as well. I haven't decided if I should do anything to them, or if the difference will help in game-play.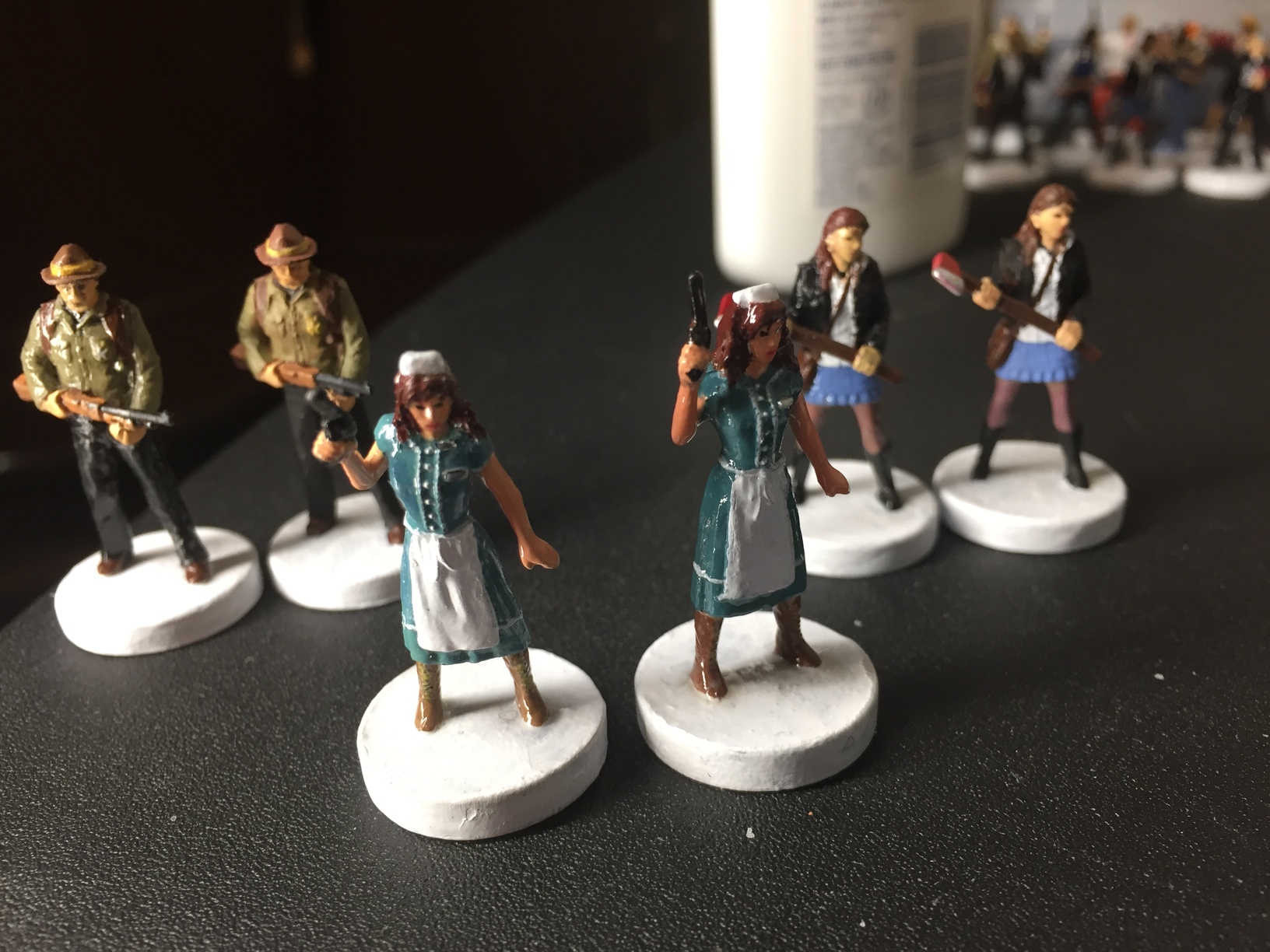 New Sally and New Sheriff Anderson haven't received their protective gloss coats yet. I also changed my mind on the color of Anderson's shirt ever-so-slightly.
Maybe tomorrow I can get Cartwright, Nikki, and Ed finished.
I'm trying to get my backlog of LNoE crafts all done before my 10th Anniversary and Hero Pack 2 arrive.